Things continue to go well. More soon....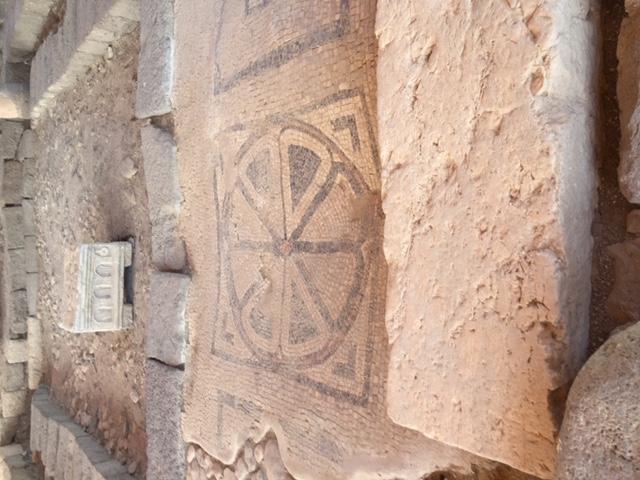 We had a great day in Galilee. Here are the remains of the floor in a first century synagogue that's located in Magdala, the town where Mary Magdalene lived.
These are newly discovered ruins right on the Sea of Galilee. Surely Jesus was here.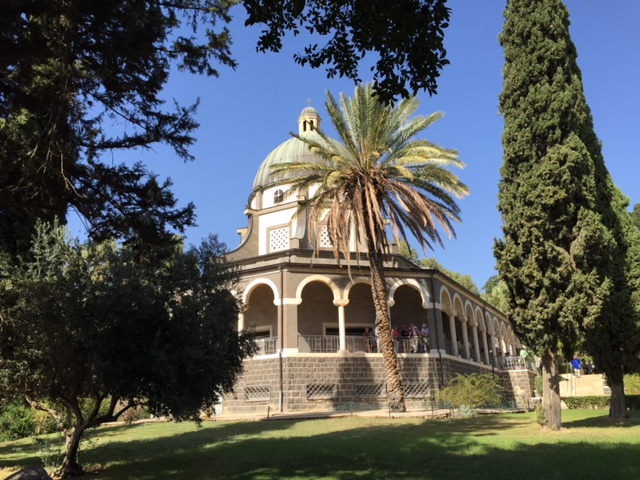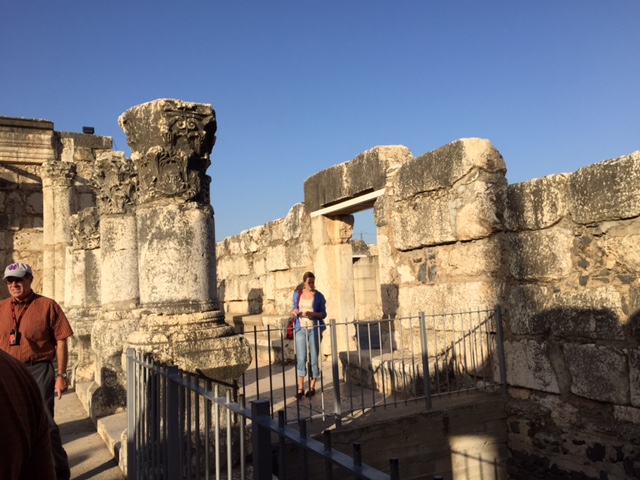 A synagogue that was built over the synagogue of
Christ's time in Caperneum
We had a boat ride at sunset on the Sea of Galilee
Sami does everything from running the kitchen to
repairing the plumbing and tending the garden at
our guesthouse in Nazareth. Behind him is our
amazing bus driver, Sahir, and our comfortable bus.